It's that time of year—the time of year when a lot of us head out of town for a variety of reasons: Visiting friends and family, taking that bucket list trip, experiencing local sites, and so on. And if you've got a transformation goal, it can be tricky to not let the desire to stay on plan overshadow those important and often once-in-a-lifetime memories you want to make. Since travel plans can involve flying, driving, cruising, staying at hotels, and staying with friends and family, staying on plan can get even trickier. But…there are ways to stay on plan and still make those memories, and we're sharing tips for both nutrition and fitness so you can have an awesome trip and still stay true to your transformation goals. It's possible!
First up, let's talk about nutrition on-the-go.
Nutrition Tips for Traveling
Before we dive into our traveling nutrition tips, here is one very important thing we want you to remember:
"Memories over macros."
Here's the deal: Travel is temporary—you will be back home and back to your routine, and memories are once-in-a-lifetime. When you stress too much about sticking to your nutrition plan, your trip becomes more about staying on plan than making those memories. So, follow the tips we're going to share, don't worry if you go off plan, enjoy your trip, and get right back on plan when you get home. Going off plan for a bit will NOT totally derail your transformation goals!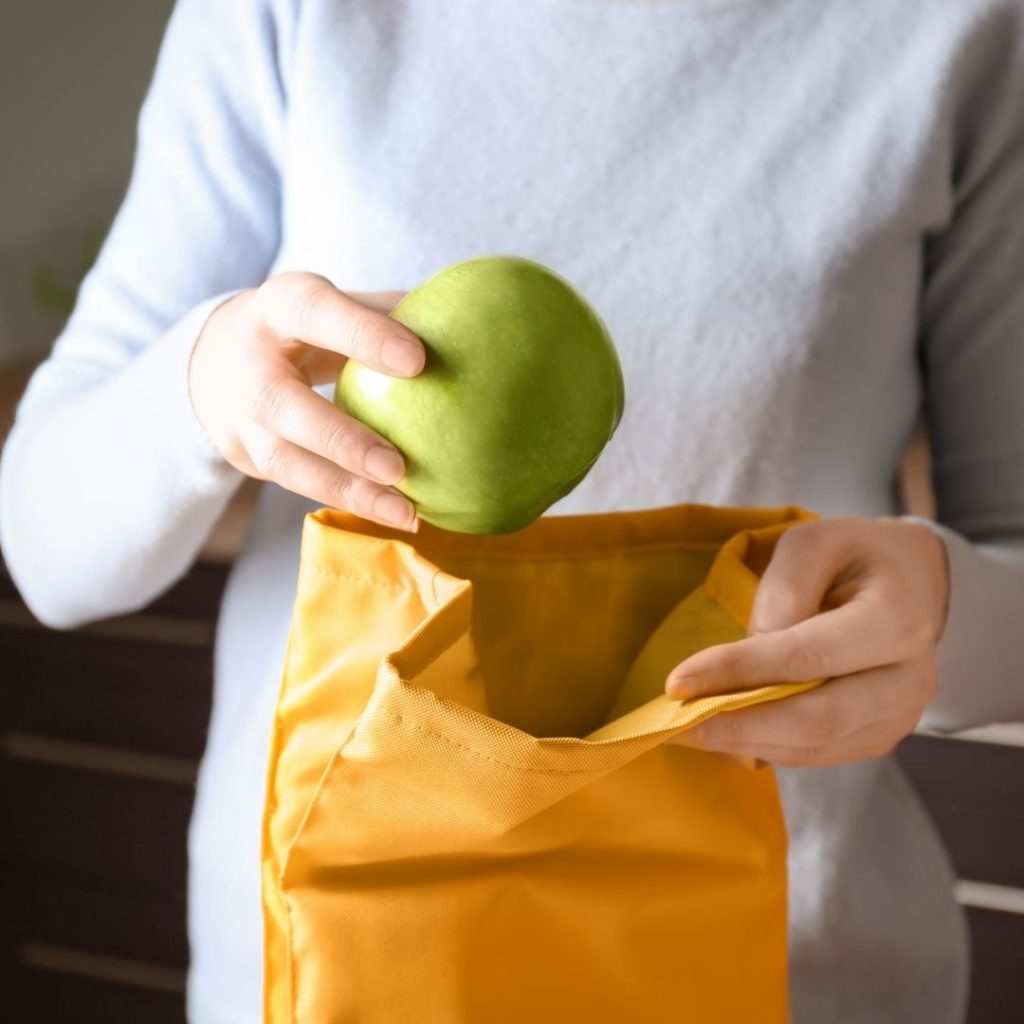 Control what you can. When you're traveling, you probably won't have total control over your meals, especially if you're staying with or traveling with other people. So, take control of what you can (a lot of our tips will help with this) and make the best choices when you don't have total control.
Go for protein. Why? Protein will help you feel fuller, and you won't be as tempted to overindulge in all those delicious vacation foods.
Tip: Drink a protein shake before meals, especially if you're unsure about what your options will be. Again, you'll feel fuller from the get-go, and you'll be well on your way to nailing your daily protein goal. #winwin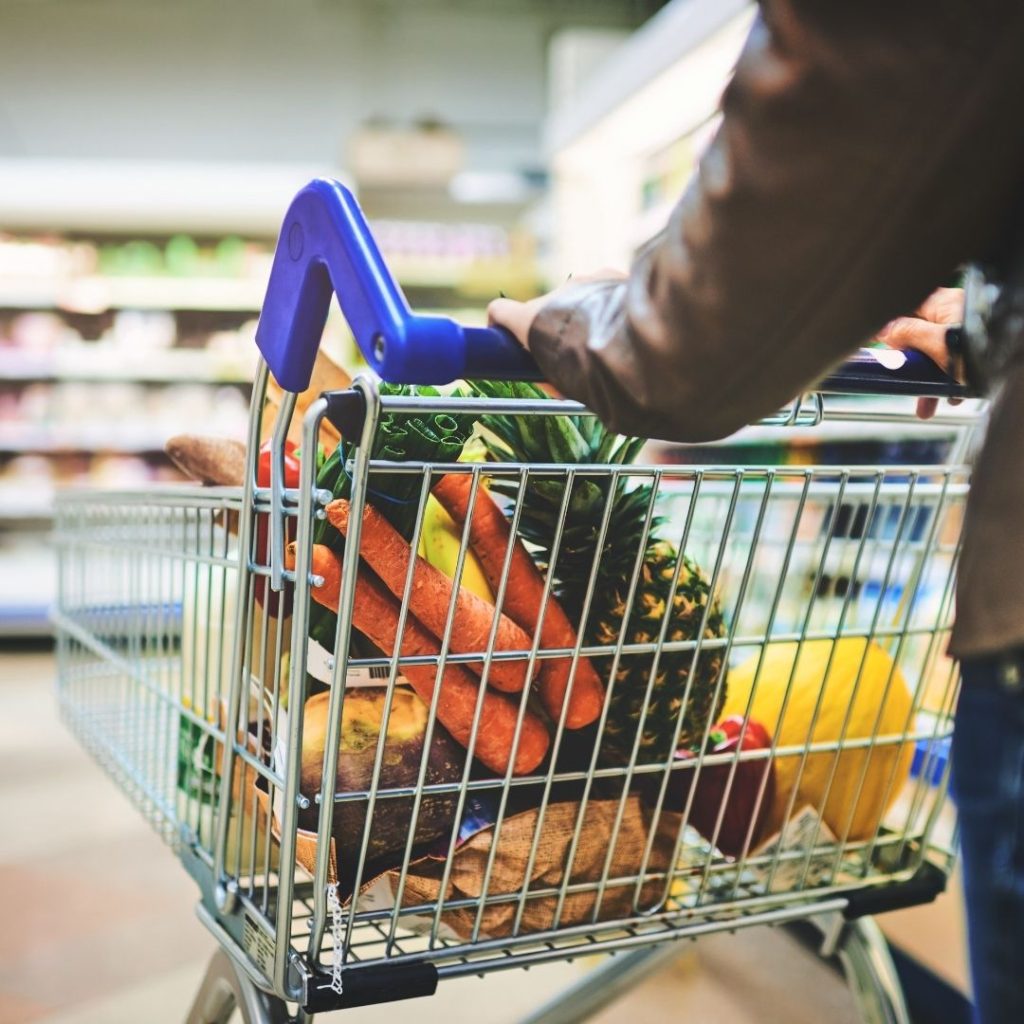 Go shopping. When you get to your destination—or on the way to your destination, go to the store and stock up on transformation-friendly foods to keep on hand. If you're staying in a hotel, ask for a microwave and mini fridge when making your reservation.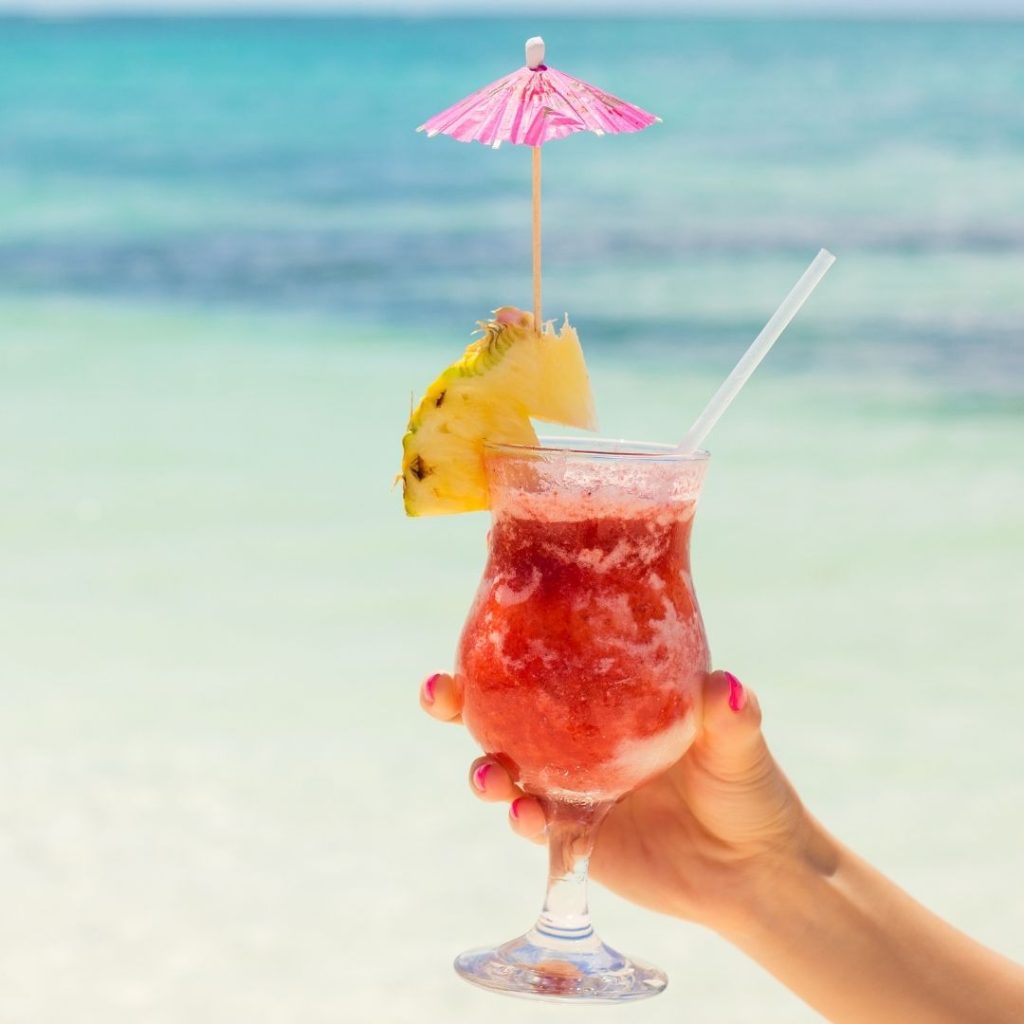 Go for that treat! Choose 1 treat or treat meal each day to go off plan. You won't feel deprived, and your goals will be fine!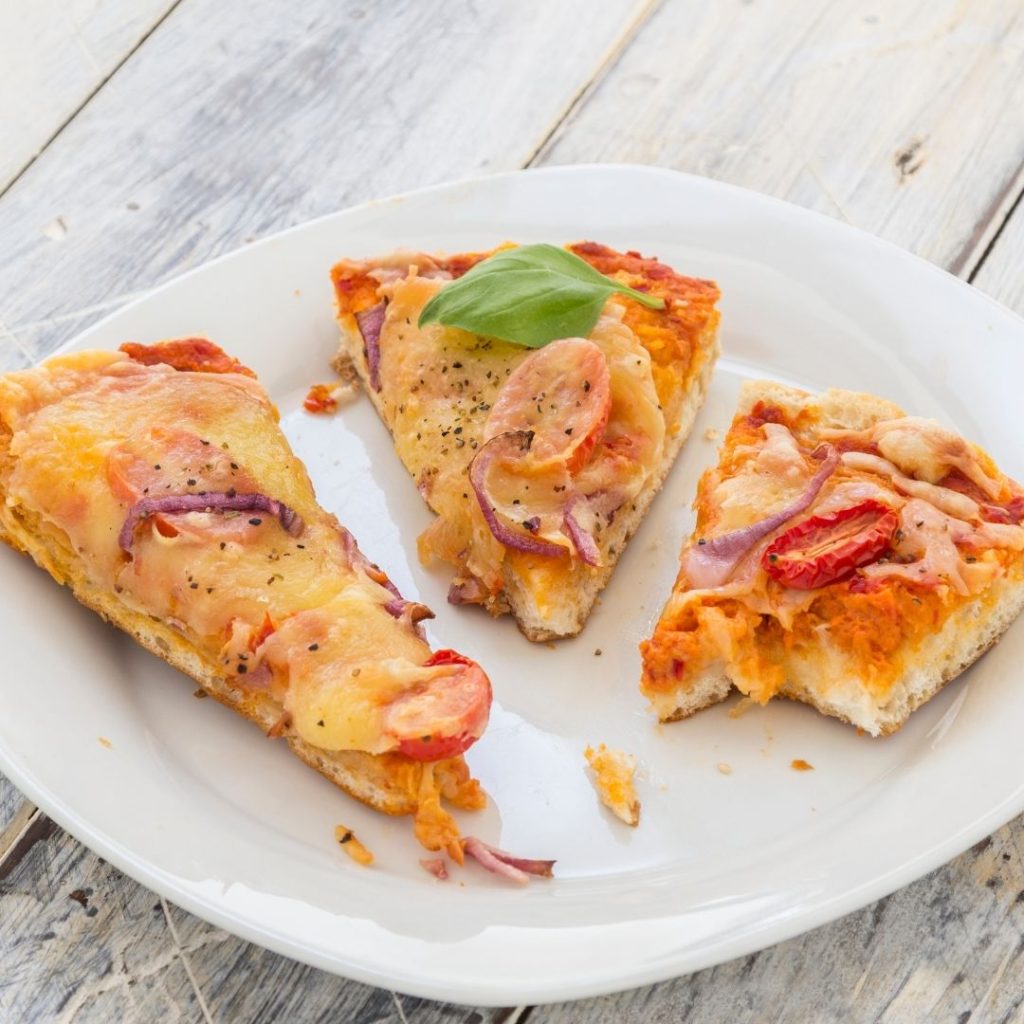 Take a few bites. When you're really craving or wanting to try a food, put just a few bites worth of that food on your plate. Often, just a bite or two will satisfy that craving or desire, you'll be less likely to binge later because you won't feel deprived, and you won't derail your plan!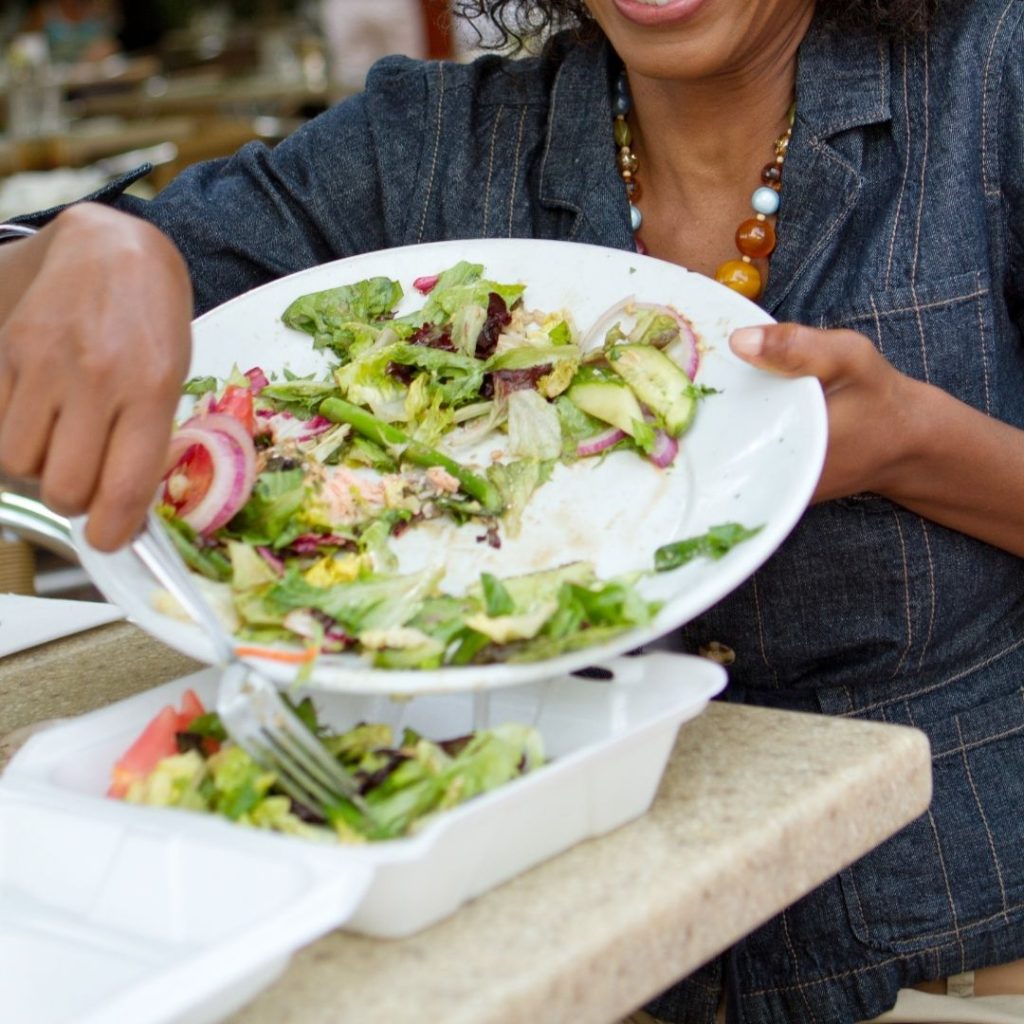 Share. When you eat out, share a meal or put ½ in a to-go box before you take that first bite. Since many restaurant servings are large anyway, you'll find that you'll be well satisfied by sharing or eating half, allowing you to enjoy the meal and not all those extra calories and too-full feelings.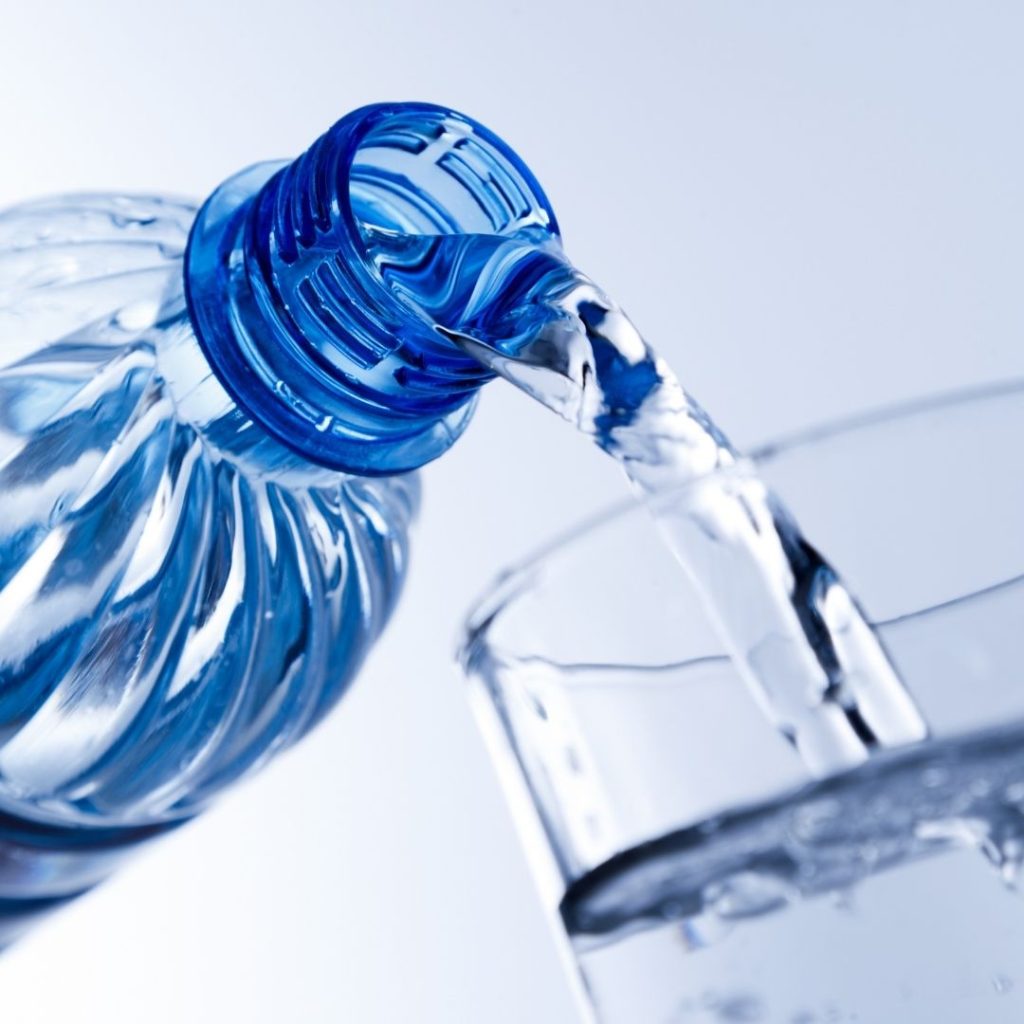 Stay Hydrated! Water has so many benefits, and since traveling can increase your chances of getting dehydrated, make sure you're drinking ½ your body weight in ounces + any extra to make up for water lost during activities. And keep a water bottle handy at all times!
Tip: Drink a glass of water before every meal and first thing in the morning, and you'll find that it's easy to get in all your water even while traveling!
Speaking of hydration, we know we have many Boost and Hydration lovers, so if you decide to pack these products in your carry-on luggage, be sure and take the containers out of your luggage and place them in the bin before going through security because if you don't, you'll get to have a conversation with the TSA agent. Trust us on this one. 😉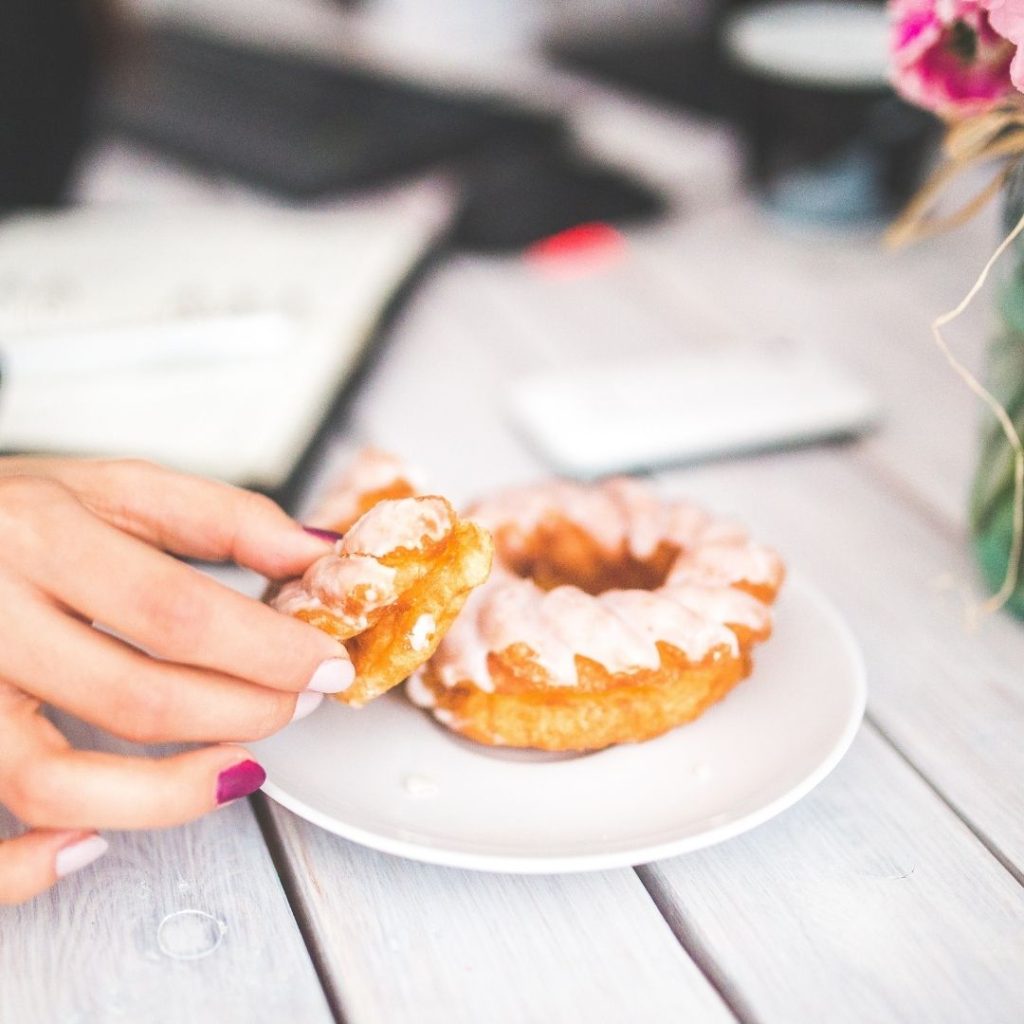 Don't deprive yourself. If you really want something, eat it! And you might find out that those few bites we talked about before will satisfy that craving.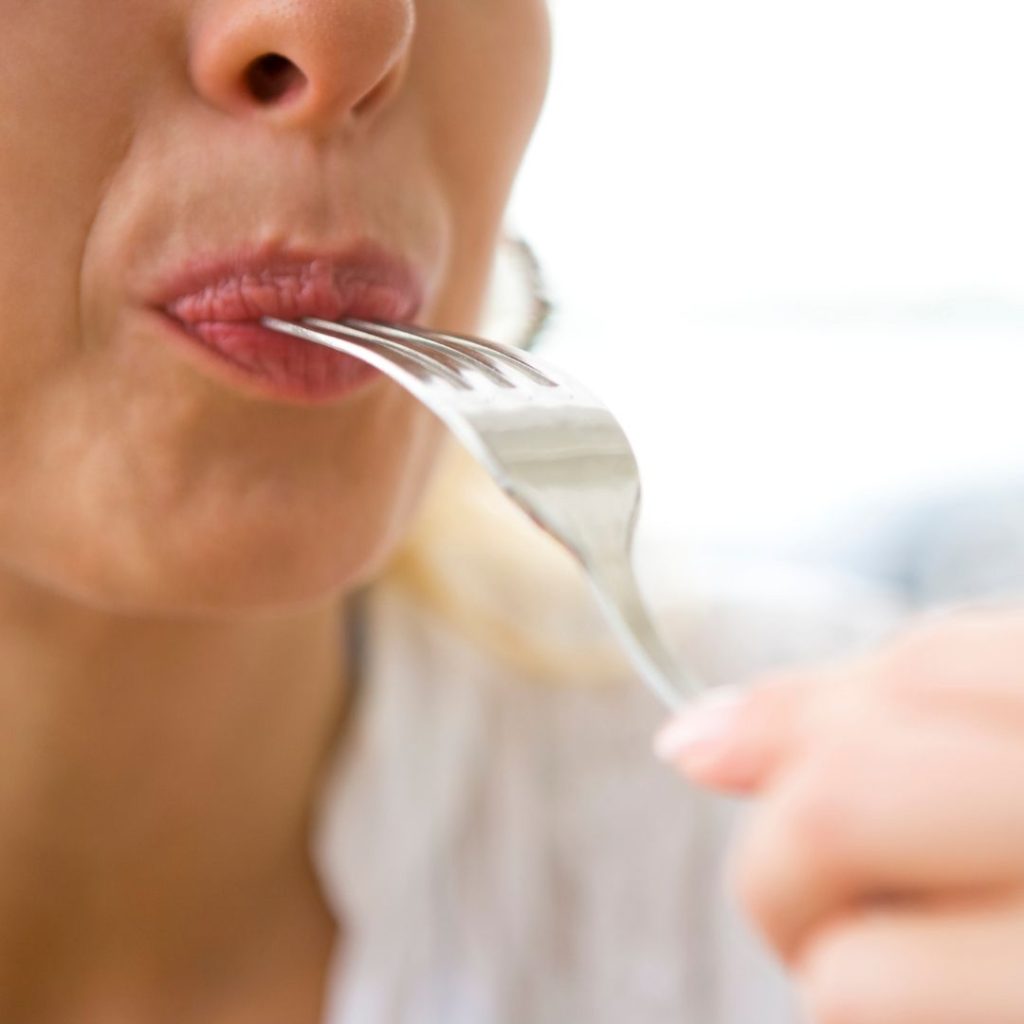 Eat slowly. Take advantage of the often-slower pace of traveling and really savor the foods you eat. Put your fork down during bites and really chew and enjoy everything about what you're eating. Eating slower will help you feel fuller sooner (helping you avoid eating too much), and it will also help your body digest the foods you're eating in ways that won't lead to discomfort. No one wants to feel like that any time, especially on vacation!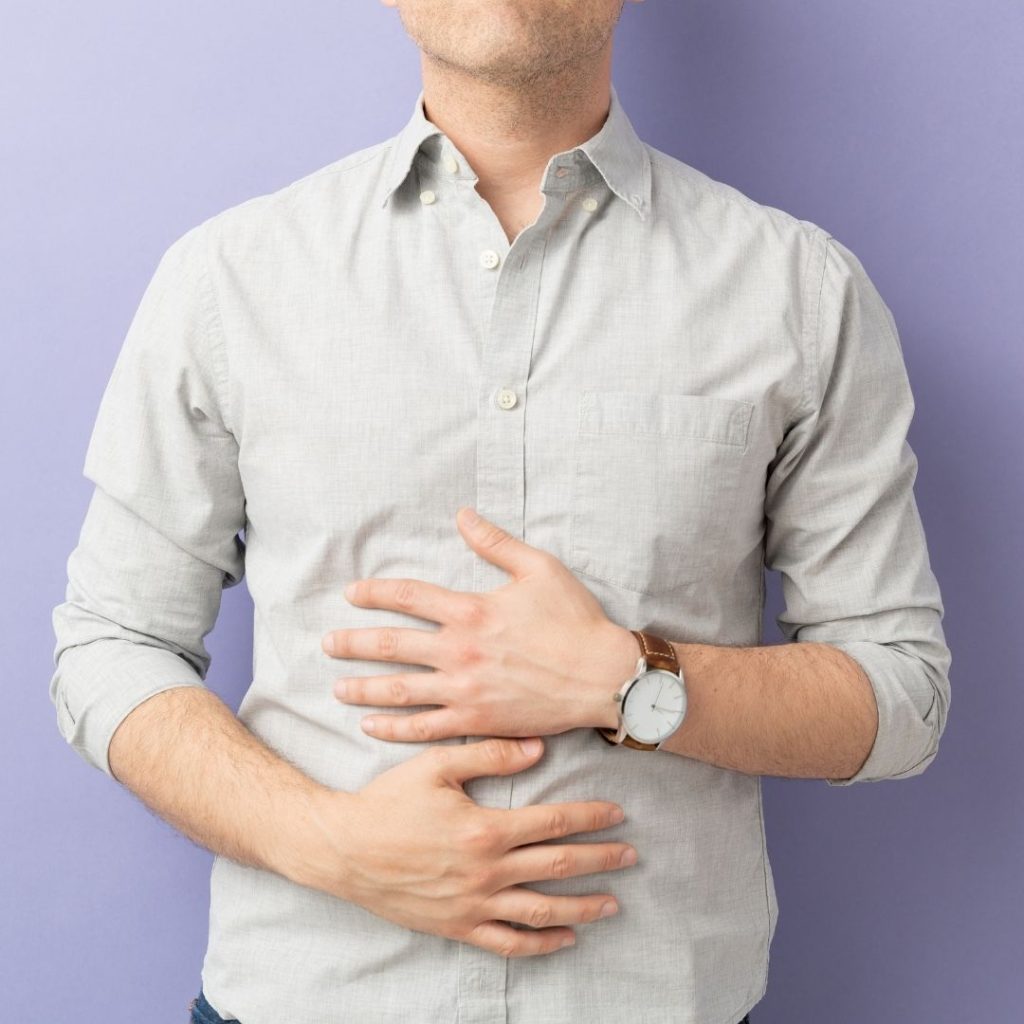 Enjoy your meals. Traveling can also be a food experience, as often we get to try new foods. So, no matter what you're eating, enjoy it! And don't forget to enjoy the conversation with those sharing the meal with you.
Not sure what to eat when traveling? Here are a LOT of options, and many can work for different types of traveling. And while this list is not all-inclusive, it will hopefully get you thinking about other options you can add, creating your own list.
What to Eat While Traveling
Nuts + seeds: Pre-portioned into ziplock bags

Whole-grain pretzels, crackers, and bread sticks

Trail mix (store-bought or homemade): Pre-portioned into ziplock bags

Protein bars

Celery or sliced apples spread with peanut butter 

Fresh fruit: Bananas, grapes, strawberries, apple slices, and oranges are travel-friendly

Veggies: Baby carrots, cauliflower florets, bell peppers, broccoli, and snap peas are travel-friendly

Single-serving containers of almond butter, peanut butter, hummus, and guacamole

Dried fruit pre-portioned into ziplock bags: Raisins, cranberries, bananas, apples, mango, pineapple, apricots, and so on

Ready-to-drink protein shakes

Protein powder: Pre-portioned into ziplock bags
We've packaged our delicious meal replacement shakes into single serving packets, ideal for any time you're on the go! Check out the available flavors here.
Hard-boiled eggs

Nonfat plain Greek yogurt with granola or fruit

Individually wrapped string cheese, cheese sticks, cheese slices, and cheese mini rounds

Single servings of applesauce

Single-serving tuna packets packed in water

Single serving chicken breast packets

Beef or turkey jerky 

Popcorn 

Whole-grain sandwich with lean meat, vegetables, and mustard

Salad with lean protein

Vegetable soup

Fresh fruit cups

Greek yogurt

Starbucks + other coffee shops: Egg white bites, spinach feta wraps, oatmeal, egg sandwiches, and so on.
Next up, let's talk about fitness while traveling.
Fitness Tips for Traveling
You're in a great workout routine, or even a pretty consistent workout routine, and you're worried you'll lose your momentum once you leave your house for that trip. Never fear! You can keep your momentum going without having to spend valuable trip time in the gym, and it's actually very doable! Here are some great fitness-related trips while traveling.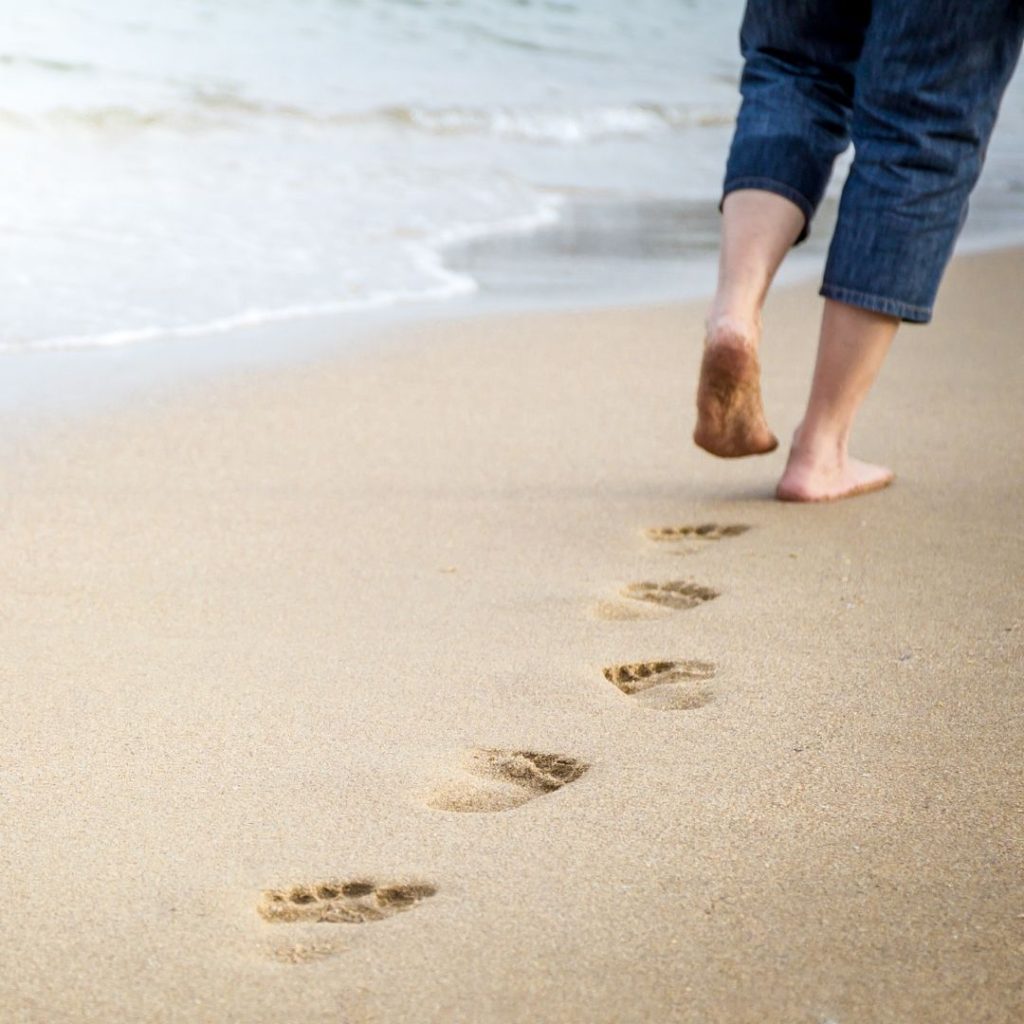 Just walk. Walk anywhere—the airport, at rest stops, at your destination…anywhere. Movement is movement. And while it might not be "ideal," you're going for movement here. You can do the ideal when you get back home. Besides, walking will allow you to see more of your destination, and those steps can really add up!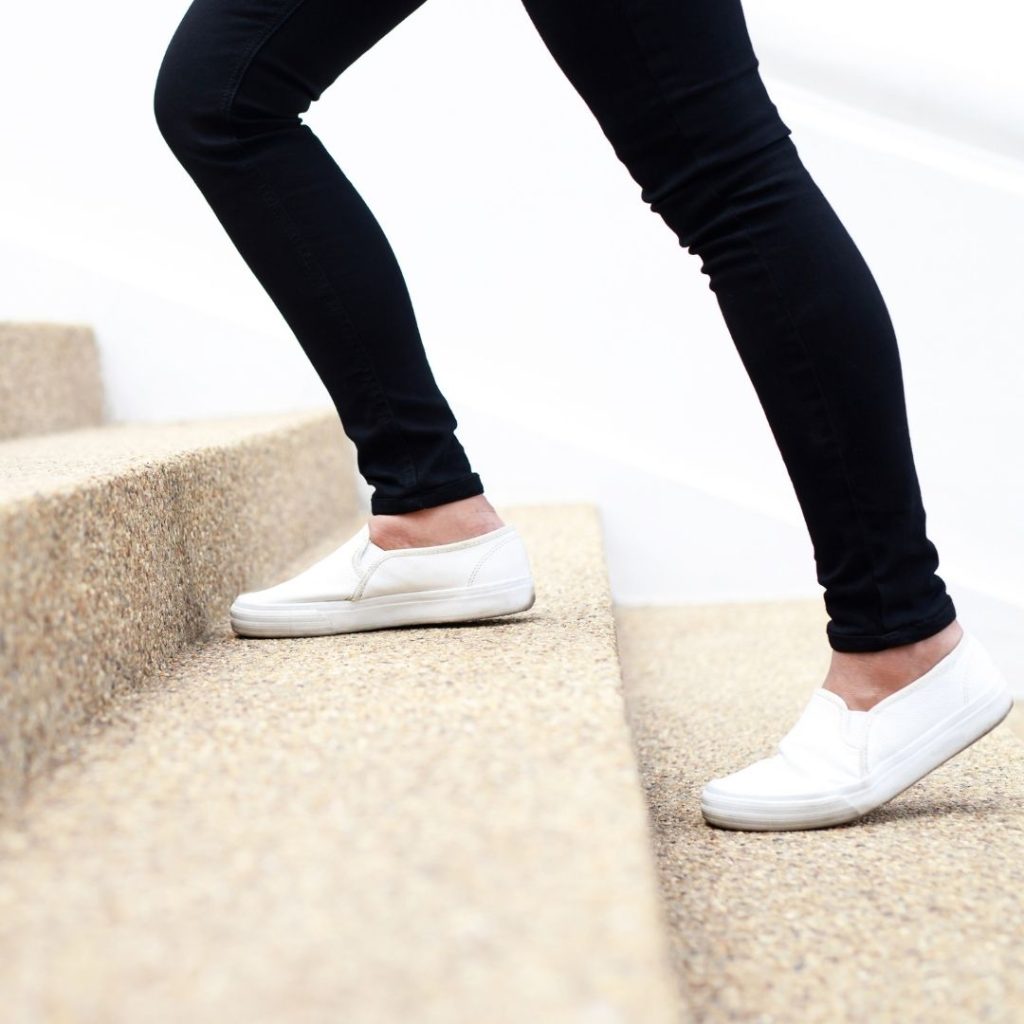 Take the stairs. If you're on a cruise, only take the stairs when you board the ship and when you leave. And if you're wearing high heels on formal night. 😉 If you're staying at a hotel, take the stairs instead of the elevator whenever possible. You'll be amazed at how many steps you'll get, which can help burn off all those delicious foods you're eating!
Work out together. Include others in your workouts because fitness is more fun with friends or family! And you never know—your travel buddies might also have a workout goal they want to stick to, and they might be relieved that they have a vacation workout buddy!
A few minutes counts. Do a few minutes of squats, push ups, burpees, lunges…any type of movement. You'll feel better knowing you're sticking to your goals, and your body will feel better too.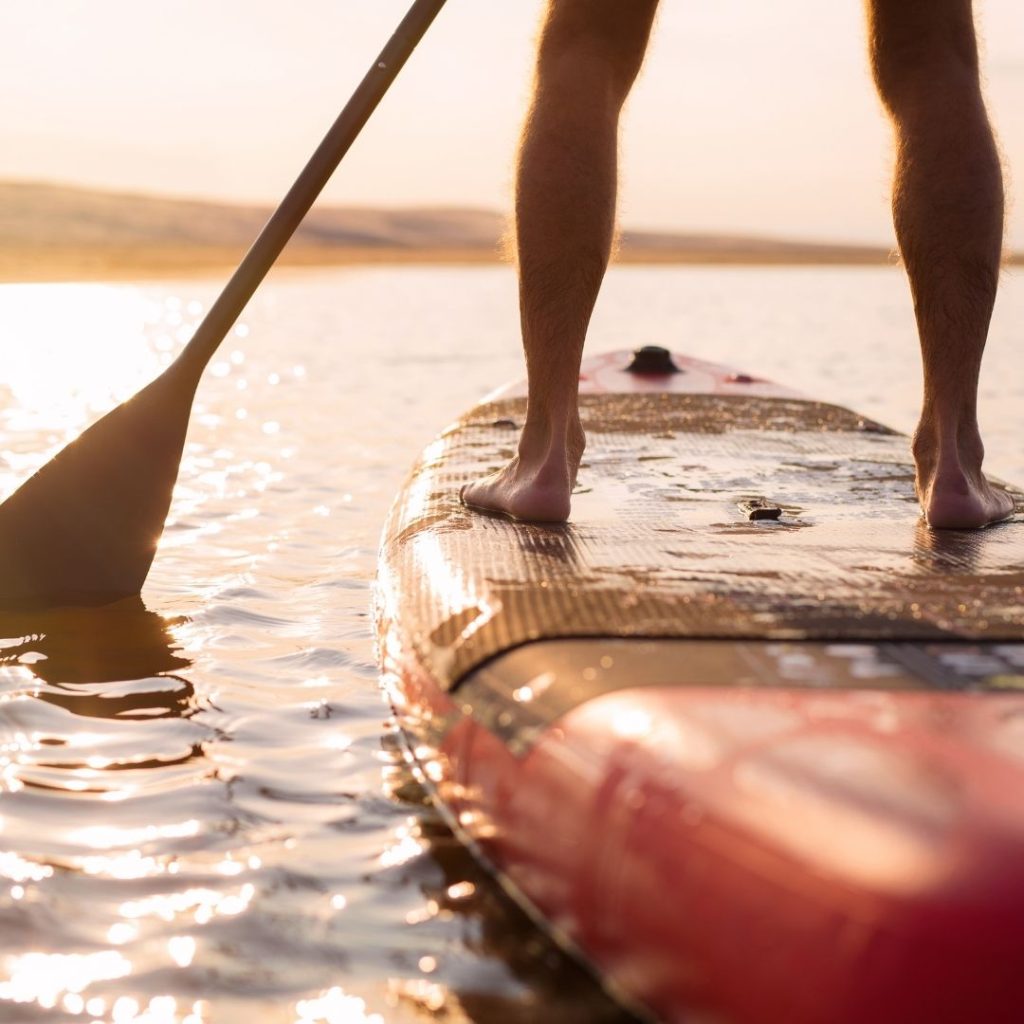 Try a new adventure! One of the most memorable things you can do on vacation is try something new: Zip lining, biking, paddle boarding, and so on. Plus, you'll get in some movement while making those memories.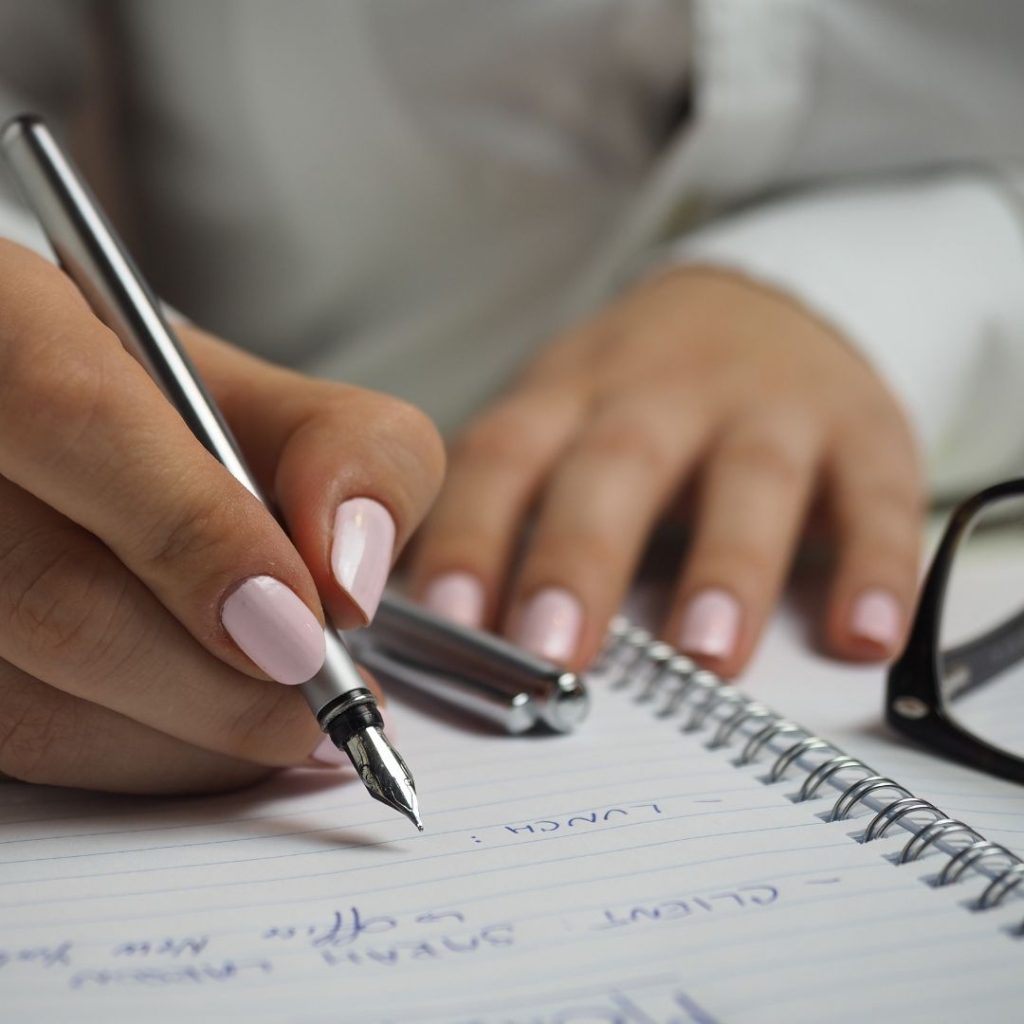 Start a "Places Where I've Worked Out" list. This can be a fun activity that encourages you to move wherever you are so you can add a new place to your list. Even a few minutes of movement counts!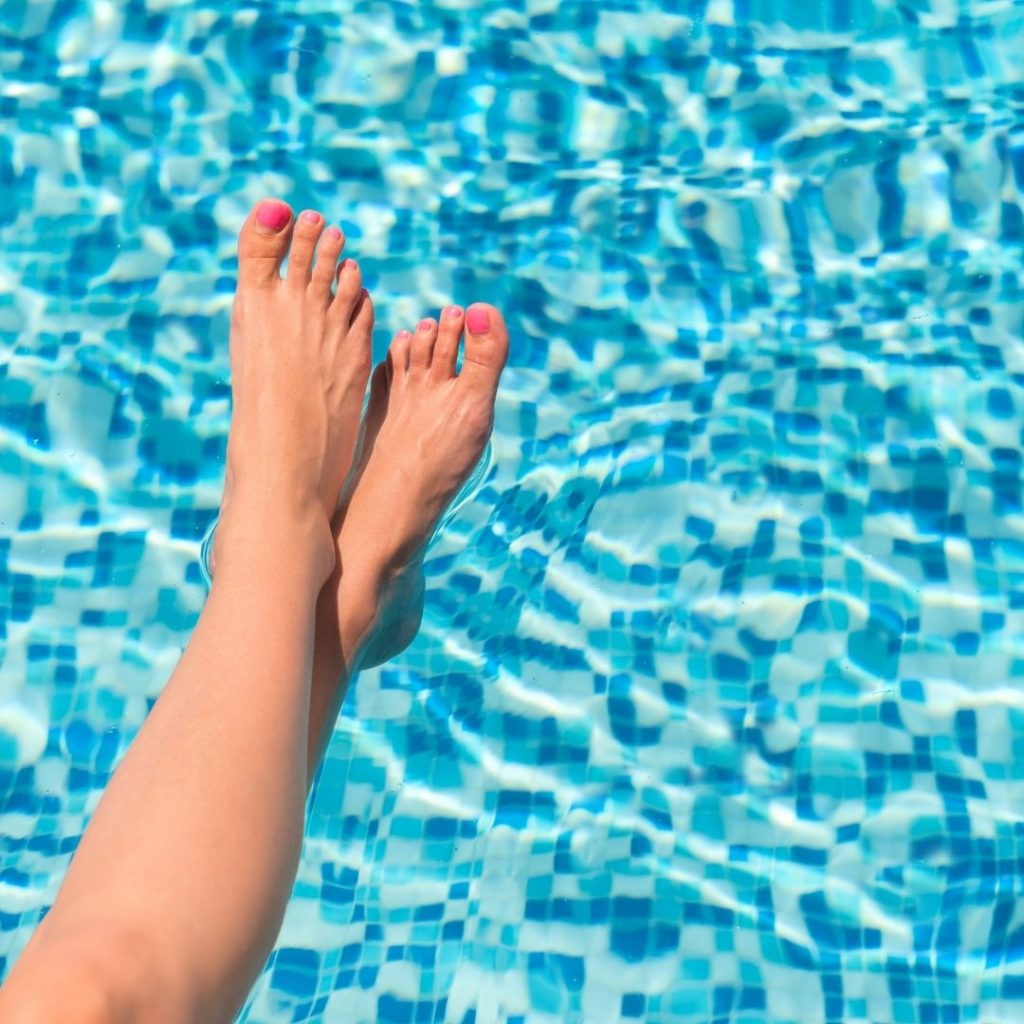 Hit the pool. Many travel destinations have a pool, and swimming can be a great way to get in some movement and add to your vacation relaxation. Do laps, pool running, play with the kids…just move.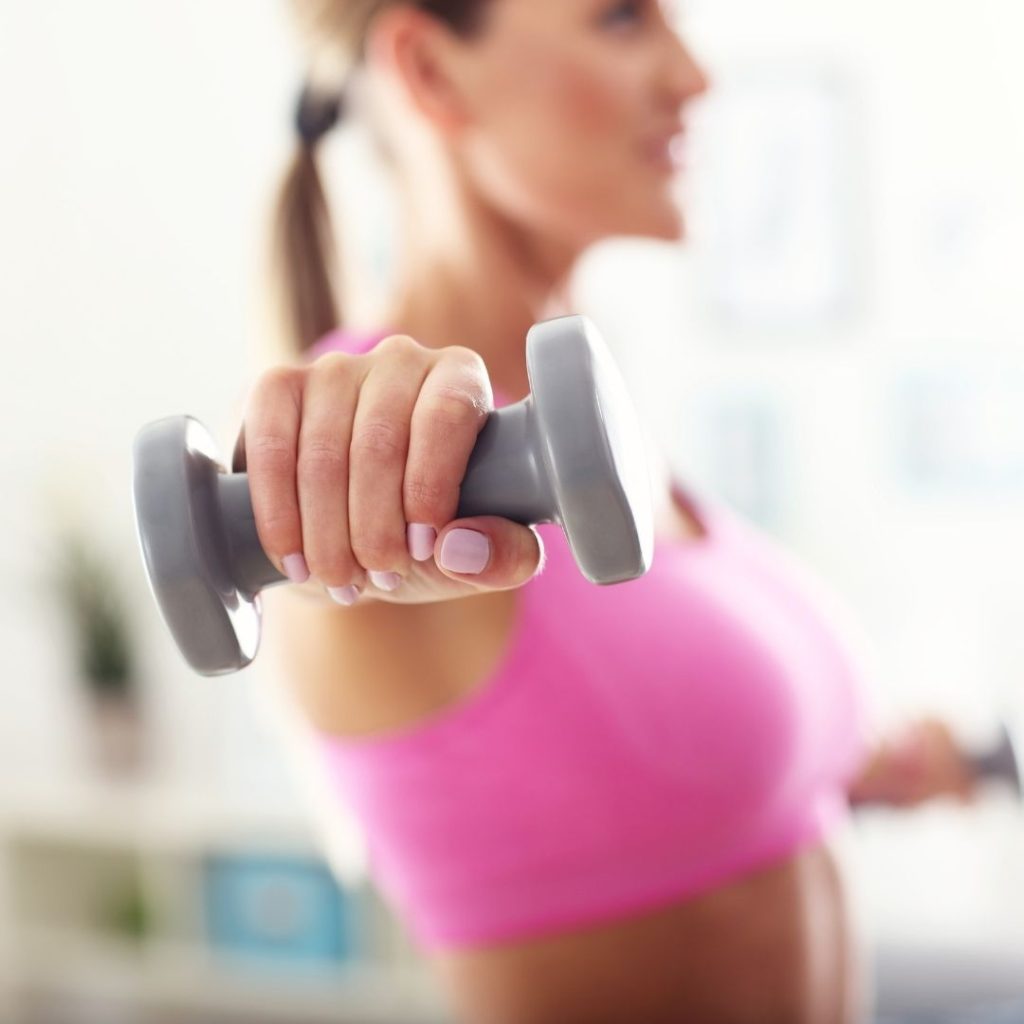 No equipment required. You can get in an awesome workout with ZERO equipment—your bodyweight works great! Need ideas? We have At-Home programs in The Transform App that are perfect for when you don't have access to equipment or only have a few minutes here and there to work out. 
Not a member of The Transform App? Start your FREE 7-day trial below.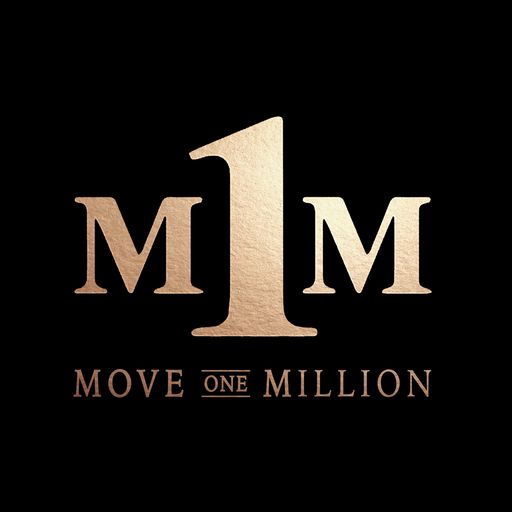 Do a Move 1 Million workout. Of course, M1M has to be part of our fitness travel trips because this FREE app is perfect for any time you only have a few minutes to get some movement in, and you can do M1M literally anywhere—no equipment required. And your travel companions, especially any kids, might enjoy joining you too! If you miss the every-hour-on-the-hour workout, here's a helpful hack: 
Go into the "Menu" section on the app (hit the icon in the top left corner).

Download the music. Once you've learned the routine, you can do it anywhere, any time, as many times as you'd like!
Not a member of M1M? Join the M1M Movement below.
General Transformation Travel Tips
We've shared some nutrition and fitness travel tips, and here are 5 general tips to help you travel and stick to your transformation goals.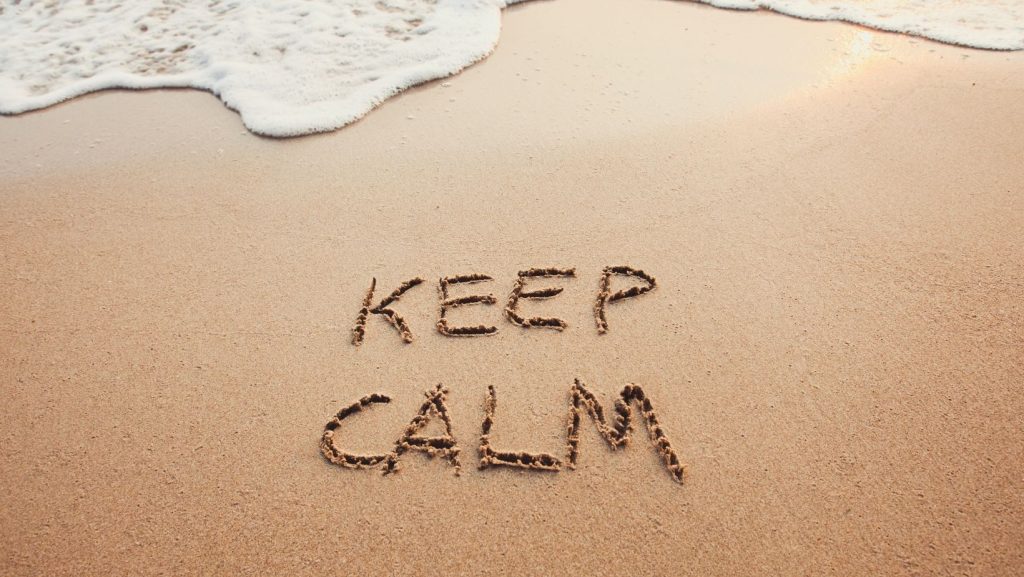 Tip #1. Control what you can. We've shared this tip before, but it's worth repeating. It's not realistic to be able to control everything on your trip, especially when you're traveling with others. So, make the best choices you can, and enjoy that trip!
Tip #2. Cut yourself some slack. Do your best, enjoy your trip, realize perfection is impossible—especially on a trip, and then get right back on plan when you get home. 
Tip #3. Don't stress. Stressing about your food and workouts will not help you have an awesome trip! So, if you need to, make a plan before you leave so you'll feel a bit more in control of your travel situation. And remember, be flexible. You'll be home soon and right back to your usual transformation routine.
Tip #4. Get some sleep. While it might be difficult, try and get some sleep while you're out of town. You'll feel better, you'll enjoy your trip more, and your nutrition will be more on-point.
Final Transformation Travel Tip
We've got one final transformation travel tip for you, and this one is super important:
Something is ALWAYS better than nothing!
Many people use traveling as an excuse to go way off plan, but you're not one of those people. Whether it's with nutrition or fitness, doing anything is always better than doing nothing. So do what you can—even if it's the teeniest, tiniest thing, and then pat yourself on the back for sticking to your transformation routine while traveling and enjoy that trip! 
Which transformation travel tips will you use first? Get that list started before you go and have an awesome trip!