Every individual is unique and no two transformations are the same. We totally understand. With The Transform App, we meet you where you are right now and support you in making transformation a journey and not a destination.
We have well over 1500 total workouts from beginner to advanced and modifications for each exercise so there is a program for everyone.
With different workout styles, ranging from Bodyweight Training to Dance Party and Cross Training to Yoga, you can choose the workouts that you absolutely love.
And, of course, you can choose workout options based on the equipment you have available – from bodyweight training at home to full gym workouts.
There is no better time than NOW to get started, our Transform Team is standing by and excited to support your transformation!
Just download the Transform app to start your free 7 day trial.
No charge until 7 day trial ends. Cancel anytime.
Find a training program that
Anywhere you are: At home, outdoors, in the office, or on the road.
You don't have to purchase an expensive gym membership to achieve your transformation goals. With over 700 workouts to choose from that require ZERO equipment, just choose the program you want to follow, and let us guide the way, in your home, hotel room, or at the office.
If Cross Training fires you up, you're in luck!
We've got hundreds of Cross Training workouts from bodyweight to fully equipped, designed to develop strength, speed, power, stamina, and endurance. Whether you are a beginner or an elite athlete, we've got workouts that are wildly fun AND challenging!
If the gym is your happy place, we've got you covered...and then some.
With over 400 gym workouts using equipment from free weights to machines, let us guide you through the body sculpting process. No more of the same routines over and over. No more guesswork. Just hit Start, and we'll lead the way.
Ask about Transform Coaching!
Nutrition, Training, & Accountability, customized for you.
Looking for more support? Our 1:1 Transform coaching is ideal for individuals looking for additional guidance, accountability, and coaching to accelerate their transformation.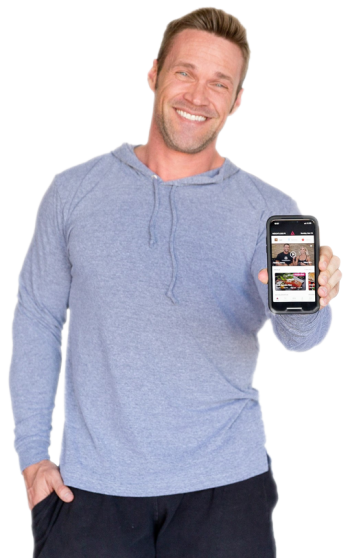 To truly transform, you need to work your mind as well as your body.
With our SōRA Yoga program, you are able to step away from the craziness that goes on around you and focus on strengthening your mind. This program is the perfect complement to any workout you may be engaged in.
If you are tired of the same old workouts, then Dance Party is for you!
From the fun warmups to the amazing moves that help you get a sweat going, this 12-week program is perfect for you. We'll have you learning new dance moves and sweating like never before! You never knew that getting in shape could be this fun.
Unlock the power to achieve your goals. We'll show you how!
The hardest step is always the first one. Don't worry, we've got you. From the first step to the final step, we are here to help you through your complete transformation journey. Our workout programs are easy to start and fun to do and they will challenge you to become the greatest physical version of yourself. You will be blown away when you see what you are truly capable of!
No man or woman is an island. We aren't meant to tackle the challenges of life alone. You are far more likely to be successful in reaching your goals when you have the support you need. The Transform family is here to help. From the trainers and coaches at Transform to the thousands of other users of The Transform App, we are all here to help you be successful. Let's go!
Work out where you want with access anytime, anywhere, on any device.