Start living your life your way with
Transformation with Chris
Transformation is not just about diet and exercise. To succeed, you must be prepared for the journey physically, mentally, emotionally, and socially. Our goal is not just to guide your weight loss transformation, but to make it fun and exciting, surrounding you with a community of love and support from like-minded people who want to see you succeed. We help prepare you for the emotional ups and downs of life so you don't ever go back to the old you.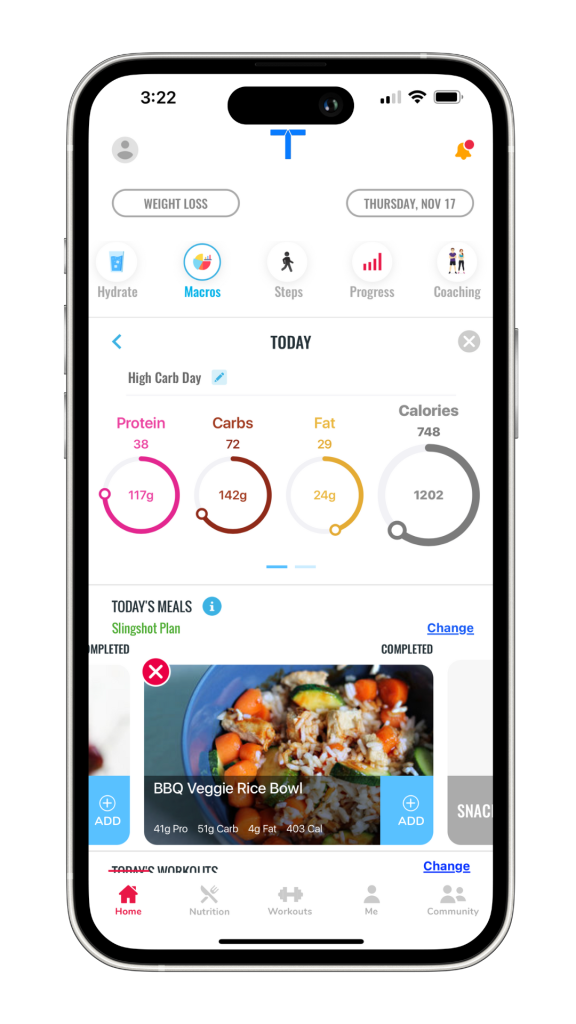 Transformation is not just about the number on the scale. It's about how your body is changing, how you feel, how you look, and how you live.
Document your journey through your personal journal, progress updates, personal stats, and more. Keep it fun and exciting by building streaks with your daily activities and earn badges along the way!
In-App Notifications
Stay on track during every phase of your transformation.
Stats
Real-time stats to keep you motivated.
My Journal
Document every step of your lifestyle transformation.
There is no better time than NOW to get started, our Transformation Team is standing by and excited to support your transformation!
Just download Transformation with Chris to start your free 7 day trial.
No charge until 7 day trial ends. Cancel anytime.
Trainers
Our celebrity trainers and world-class coaches are here for YOU.
Community
Join the greatest (private) transformation community.
Challenges
Take part in our community challenges that will inspire and motivate you.
Community. Teammates. Friends. Comrades. Love. Support. Healing. The Transform Family is the real magic of transformation.
Many of us don't have the support we need at home. Join our family of over 50,000 like-minded people changing their lives for the better – from our Transformation Heroes who have lost tens to hundreds of pounds, to others like you who are just taking their first steps. Between our Transformation with Chris Ambassadors, Chris, and Trainers, something is happening every day in the community to keep the party going!
From identifying your WHY, to understanding the real force behind transformation.
Building belief in yourself and creating a home environment for success.
You are about to embark upon a journey of discovery that will empower you to take control of both your body and your life. This is true transformation.
Work out where you want with access anytime, anywhere, on any device.