Two of our most popular additions to The Transform App are the ability to add your own recipes to the app and to find other community-added recipes. This makes tracking your favorite recipes that aren't already included in the app and sharing your faves with others super easy! And we've been so impressed with the recipes you've added. 
We do get questions from time to time on how to both add a recipe and find a community-added recipe, so we're breaking down the process for both so you can better enjoy these amazing app options!
How to add a recipe to The Transform App:
How to find a Community Recipe in The Transform App:
You can also share any recipe in the app with anyone who is also an app user, and here's how to do that:
Find the recipe you're wanting to share.

Click on the "Share" icon in the top right-hand corner.

You can share the recipe via air drop, text message, email, or in a variety of other ways. You can also share the link within The Transform App Users Community page on Facebook!
Not a member of The Transform App?
And to give you a tiny taste of the amazing community recipes in the app, we're sharing one of Chris' faves!
Powell Protein Chocolate Peanut Butter Cup Ice Cream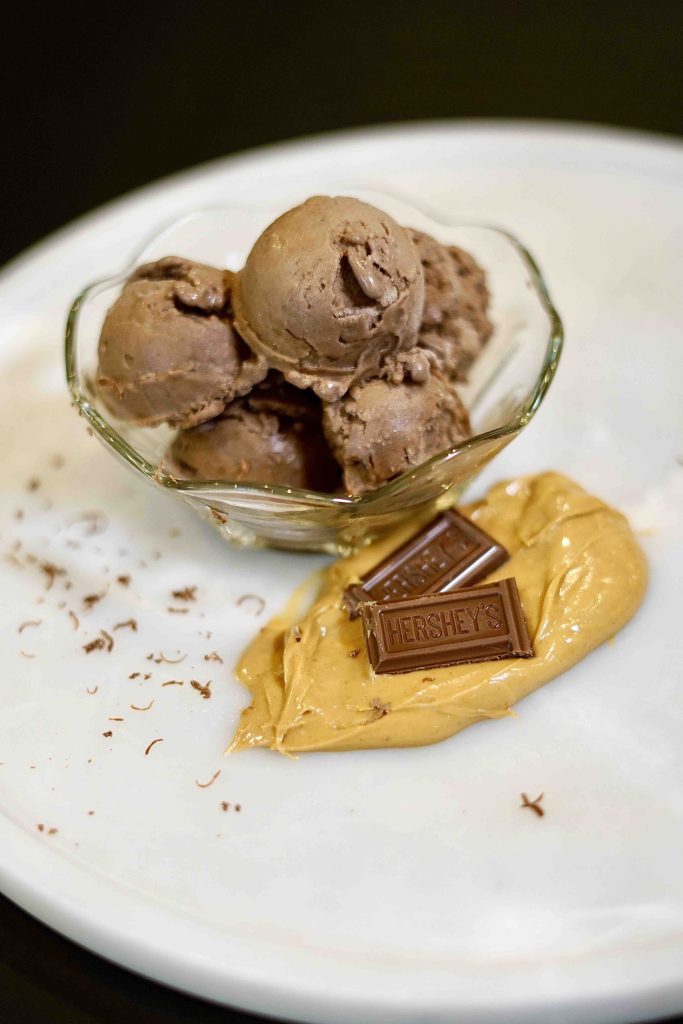 Ingredients:
1.2 cups unsweetened almond milk

.2 cups Pb2 powder (peanut butter powder)
Preparation:
Blend the protein powder, 1 cup of the almond milk, and 3-4 ice cubes in a blender.

In a separate container, whisk the Pb2 powder with the remaining almond milk until it makes a peanut butter consistency.

Pour the blended protein powder mixture into the pint container, then pour the peanut butter mixture in a pattern to cover the entire container.

Place the pint container in the freezer for 4-6 hours.

Once frozen, place the container in the ice cream maker and blend to soft serve.
Nutrition information (1 serving): 413 calories, 43g protein, 26g carbs, 15g fat.
Chris loves his Ninja Creami Ice Cream Maker, and you can get one to make your own ice cream concoctions.
Adding your favorite recipes to The Transform App and finding new favorites from other app users is super simple. With the almost 600 Transform recipes in the app plus all those added by you and our amazing community, your meal options are pretty much endless. And don't forget to share your favorite recipes on the Facebook page!