When it comes to a transformation, nutrition, or weight loss goal, even with all the research you can do to find the "right" plan, you still might not be able to hit your goals. And that can be so frustrating! This is where a coach comes in. Think about all the ways coaches are used in our lives: 
A coach is someone who uses their expertise in an area to help others who struggle in that same area, who want to achieve a goal.

A coach is a teacher, a supporter, a giver of honest feedback, and a guide. 

You might have a coach for sports, business, finances, a career, life, nutrition, and a transformation-related goal. 
If you ever find yourself in this discouraging predicament, or if you're not even sure where to start to achieve your goal, a nutrition coach might be the answer you're looking for, especially when it comes to the nutrition aspect of your goal. 
Bottom line if you're wondering is a nutrition or transformation coach worth it: The answer is yes because sometimes, you can make the progress you want on your own. Other times, a coach can be the one piece of the puzzle you might be missing when you're not quite achieving what you want to achieve.
After all, nutrition is key to achieving any transformation goal, and when you can master that nutrition piece of the transformation puzzle, the sky is basically the limit for you.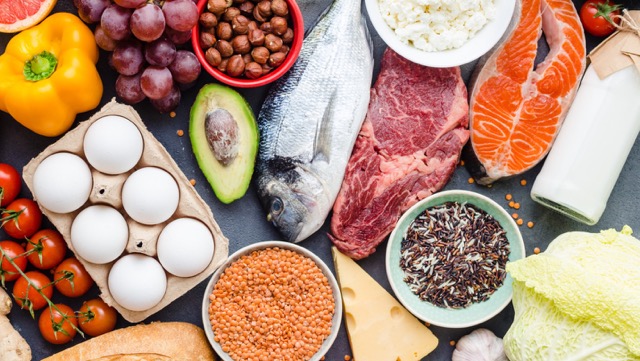 Nutrition Coaching: Can you hit your weightloss goals without proper nutrition?
You've probably heard the saying, "You can't outwork a bad diet." While consistent and effective workouts are definitely important for any transformation goal, a healthy body is definitely created in the kitchen. 
You can't expect to feel good overall and have successful workouts if you're not fueling your body correctly. So, while workouts do offer some important mental and physical health benefits and are definitely important, when it comes right down to it, how you fuel your body can be the difference between nailing or derailing your transformation goal—no matter what your workouts look like. 
What you get when you hire a nutrition coach?
Unlike strict diet plans on unrealistic workout programs, a nutrition and weight loss coach will meet you where you are at! We believe in the power of having a coach, and that's why we created the best coaching program available to not only help all of our clients not only achieve their goals but also receive the keys they'll need for long-term success.
COACHING BY TRANSFORM




One-on-One Coaching



Lose the weight and keep it off with custom guidance, accountability, and support from our world-class coaches!
Here are just a few things our nutrition and weight loss coaches will work with you on:
Teach you how different types of food fuel your specific body

.  

Help you set custom macros and adjust them as you lose weight

and your body composition changes.  They may even adjust macros based on your activity goal such as running a race vs doing strength training.  

They

customize meal and fitness plans,

taking into account your age, gender, activity level and where you are at right now to bring you where you will be one day as this transformation journey develops.  

Help you

develop a sustainable realistic plan

that does not include severe restriction or huge calorie deficit.  They teach you balance and educate you on how to incorporate social gatherings that revolve around food.  

And let's not forget

daily accountability

! Sometimes, just having someone be there to be accountable to is worth its weight in gold! 

Provide honest feedback.

One of the stumbling blocks of any goal is the excuses and rationalizations we use to justify when we might not be making the best decisions. Your coach can honestly and kindly give you the feedback that will help you overcome any obstacles, make needed changes, and be honest with yourself. Because until you realize what's going on, no changes can occur.
If you're struggling with any aspect of the nutrition side of your transformation goal, a nutrition coach might be just the thing you need, whether it's for a short period of time or until you achieve your goal and beyond.